Even though I am still knee-deep in final edits for The Follow, (which you really should preorder, BTW), I still need to get ready for Camp!

The second CampNaNoWriMo for 2017 begins in July, but I'm taking it easy this summer. One, I'm only challenging myself to write 25,000 words during the 31-day challenge. And two, I'm giving myself a roughly 8,000-word head start.  I started the first draft of Still Savage (the long-awaited sequel to Savage) back in January. Then, I got stuck.
Like…really stuck, fam.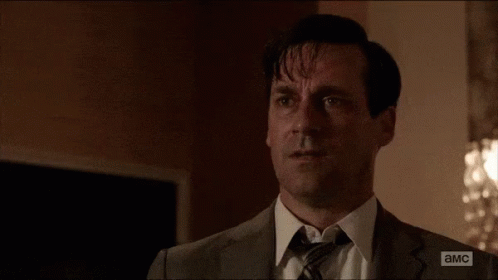 But now that I have my mojo back with the upcoming release of The Follow, I'm back like Mike Tyson fresh out of jail! I'm ready to dust off this first draft and get back to giving everyone's favorite foul-mouthed lesbian BFF the sequel she deserves.
Check the synopsis:
Laney Townes of Savage is back and more boss than ever!
After opening the doors to her own PR firm, Laney lands her first A-list client: her ex-fling, model/singer Eva Reynolds.  The passionate memories begin to blur lines as Laney and Eva find their new professional relationship slowly morphing into old times. Meanwhile, her project with best friend CeeCee launches them both into an emotional territory neither of the best buds are ready to endure.
With her ever so precocious daughter Izzy hot on her tail, the outspoken Laney gets more than her fill of life thrown at her in this second edition of the Savage Series. A new business, an old flame, and overall enlightenment spark the pages of Still Savage. BONUS: A sneak preview chapter of the next book in the Cougarette Series, The Westons.

---
And – because I love you – a sneak peek:
Laney hung up the phone and leaned back in her chair. "Who's next?"
"Mrs. Banks-Weston's on Line 2 and Line 1 hung up."
Laney closed her eyes with a groan.  If only Line 1 had hung on for a few minutes she could avoid CeeCee. Usually, she welcomed a morning call from her best friend of over twenty-five years but CeeCee's recent pop culture kick had become a pain in the ass for Laney.
She took a breath before she picked the pressed the speakerphone button. "Good Morning, Cecelia."
"I've been waiting for almost fifteen minutes," CeeCee huffed into the phone.  "I know you're busy but doesn't the BFF of the CEO get first access to you during business hours?"
Laney smiled as she stood up from her desk. "The only woman that gets first access to me is Salma Hayek, but she already knows this."
"She should.  You've been stalking her on social media for five years."
Laney laughed as she grabbed her coffee mug and walked to the drip machine near her desk. "'Stalking' is such a harsh word for the make believe relationship I have with Salma. What do you want, Cee?"
"You know what I want? Have you logged on to FamilyTrack yet this AM?"
Laney sighed as she slouched back into her desk chair. She wrapped her hands around the warm mug of dark roast before she replied. "Nope. Not yet."
"What about this weekend? Izzy was with us the whole weekend so don't you dare say you didn't have time!"
"I didn't! I truly didn't!" Laney said before taking a careful sip.
A pause hissed through the speakerphone as Laney rushed to fill it.
"Look, I know I promised to do this whole family ancestry project with you for the New Year and—"
"Which was three months ago, but continue with your excuse," CeeCee deadpanned.
Laney bit the inside of her cheek. "You're pissing me off, Cee.  Fair warning."
"Why are you avoiding this? Don't you want to know about your father?"
Laney placed her mug on the sterling silver warmer on her desk. "I'm not avoiding it, Cee.  You know things are shaky for Savage right now and that's consuming me right now."
"I thought Alex was sending you referrals."
"And all of them are shit," Laney said with an exaggerated shrug. "He's sending me a new list of talent yet this AM and I'm not looking forward to being jazzed by those, either."
Another pause. "You have to stop avoiding this, Laney," CeeCee said in a sympathetic tone. "You've avoided learning about your father long enough."

Good times! Stay tuned to the blog and my Camp NaNoWriMo page as I start this writing journey with Laney, Cee, Izzy, and that sexy ass Eva in July!